Challenges
IT Architecture Transformation

The development of China`s manufacturing industry is "saddling up its steed", and IT technology architecture has gradually begun to reform, from the original single IOE to x86, cloud architecture and open source architecture.

Security Challenge

There are a lot of structured and unstructured data in CAD、CAE、ERP、PDM and other systems. The data is complex and diverse, and some of the data also requires long-term retention. These data occupy a lot of storage and seriously affect the system performance.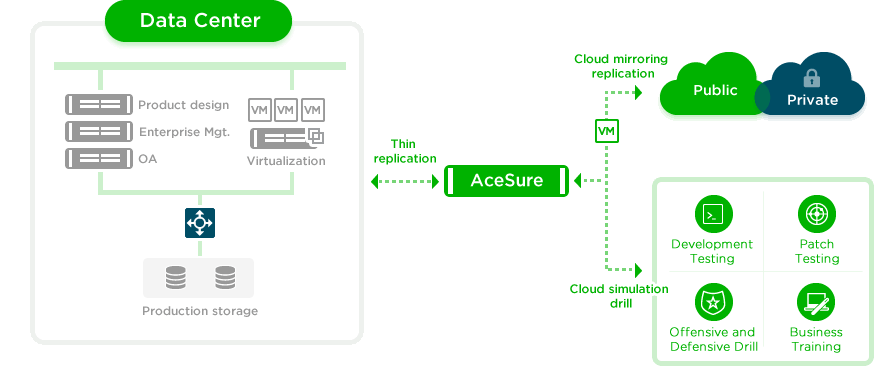 Solution
✔ Scalability
When the business system needs to expand or upgrade, this solution can meet the needs of rapid deployment and change of the organization.
✔ Convenience
Significantly reduce the construction cycle and greatly reduce the cost of operation and maintenance in the later period.
✔ Compatibility
Compatible with mainstream operating systems, databases and applications.
Customer Revenue
Rapid Recovery

It protects workloads wherever they run, whether on-premises or in the cloud. You can also recover systems wherever you need, and recover seamlessly.

Easy O&M

A management platform can not only manage computing and storage resources, but also perform one-click business emergency takeover, one-click simulation drills, and data mount recovery.

Rehearsable

One-click generation of simulation drill environment. In case of non-stop business, the availability of backup data and the switchability of disaster recovery can be verified.
Questions about which solutions are right for your? Go forward.
Contack us
Hotline
Service Time
Monday-Friday : 9:30~17:30