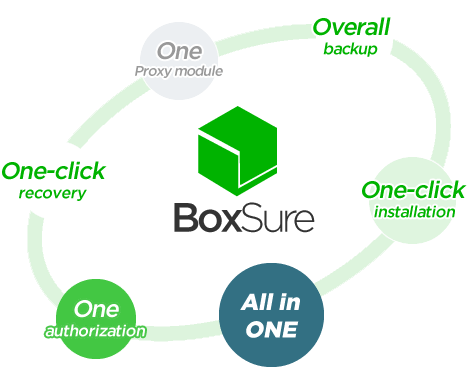 Product Overview
Business-level backup all-in-one machine based on cloud shadow disaster recovery technology and Hyper Converged Infrastructure, suitable for various application scenarios.

● Adopt unique technology to directly backup business systems to cloud host ( KVM virtual machine image ), comprehensively improve backup agility.
● Abandon various backup agent modules, compatible with any x86 system, and truly realize the integrated backup of operating system/application/data.
Product Features
Thin Volume Replication

Intelligently identify disk partitions and valid data, with the fastest backup speed. Compatible with various mainstream file systems to ensure business data consistency. The Minimum backup can completely restore workload. Data reduction rate is up to 95%.

Broad Compatibility

Support domestic chips such as Feiteng, Loongson, Zhaoxin, Haiguang, Kunpeng, Shenwei. Support operating systems such as Windows, Linux, Kirin. Support Dameng, General Data, Kingbase, EsgynDB, SequoiaDB databases.

Multiple Recovery

Business level overall data protection supports business level recovery of files, logical volumes, bare metal machines and virtual machines, with the features of fast, accurate and safe.

Real-time Continuous Online Backup

Bypass monitoring disk I/O, intelligently identify the idle area of disk, with sufficiently high real-time backup.

Multiple Device-level Joint Redundancy

Realize large-scale deployment and unified management of data center backup: support multiple device-level connections, can achieve PB-level backup.

Support LAN and LANFree Backup

Provide flexible deployment methods based on LAN and LANFree, greatly reduce the network pressure, enable high-speed backup, and achieve unified data management.
Application Scenarios
Local Datacenter Deployment

Backup and restore multiple business systems at the same time, and ensure data consistency and integrity through disk block-level backup technologies and multiple data verification technologies.

Branch Centralized Backup Deployment

Through the unified management platform, we can realize remote monitoring, management, backup and recovery of multiple branches. Innovative compression transmission technology makes bandwidth no longer a bottleneck.

Dual-center Mutual Backup Deployment

The dual data center realizes mutual data backup, which can improve backup fault tolerance. Mutual monitoring, management, backup and recovery can be realized through the management platform. Real-time data compression technology saves backup and recovery link bandwidth.

Three Centers in Two Places

The three centers in the two places have greatly improved the fault tolerance of the data. Mutual monitoring, management, backup and recovery can be realized through the management platform. Real-time data compression technology saves backup and recovery link bandwidth.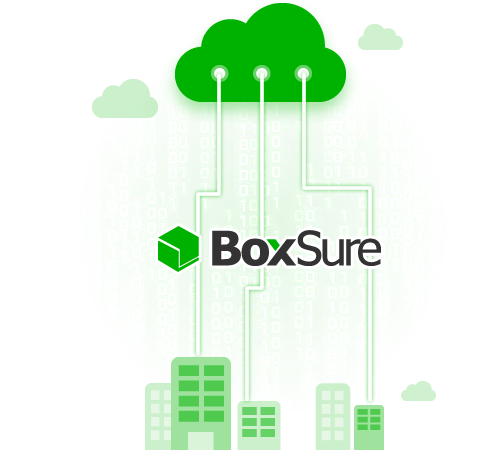 Why Choose BoxSure
The business impact of downtime and data loss can be immense in today's always-on information-driven organizations. It is necessary to be prepared for any disruption, whether it's caused by natural disasters, power outages, hardware failure, user errors, or cyber security issues.
BoxSure has been designed to accelerate business agility through automating core backup and recovery capabilities while enabling intelligent data orchestration, governance, security and analytics across your cloud, virtual and physical environments.
Businesses of all sizes depend on IT to drive strategic business initiatives. BoxSure is a solution that makes data management simple, flexible and reliable.It saves time and money while also enabling enterprises to allocate IT resources to operational efficiencies and digital transformation initiatives.
Supercharge your backups and crush downtime with lightning-fast, guaranteed restores enable customers to achieve unparalleled data availability, visibility, automation and governance across data centers, and in the cloud.

Questions about which solutions are right for your? Go forward.
Contact us
Hotline
Service Time
Monday-Friday : 9:30~17:30